Color Binoculars", an app of Microsoft helps colourblind people to see the world in its true colours
AMAZING - "Color Binoculars", an app of Microsoft helps colourblind people to see the world in its true colours
There are about 8% people of total population in the world are colourblinds. And there is currently no treatment for colourblindness. To help these helpless people Microsoft took a great step by developing a new app called "
Color Binoculars
".
Tom Overton
, an engineer at Microsoft Inc has developed this useful app. He is also a colourblind.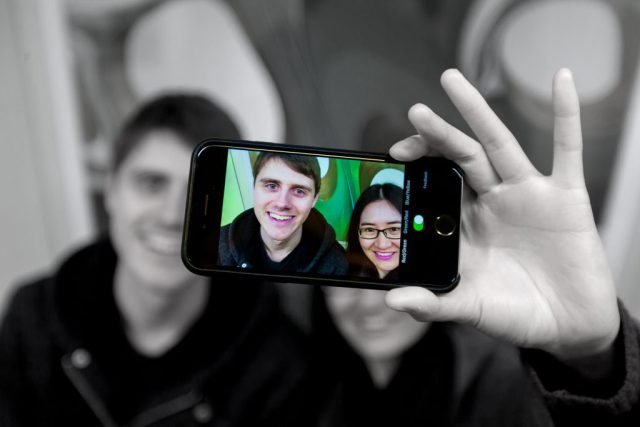 How does Color Binoculars work ?
The application "Color Binoculars" utilizes the cell phone's camera to adjust colours appropriately so that the frame could show up clearer to colourblind people. There are three modes in this app to eliminate three major types of colourblindness - red/green, blue/yellow and green/red. The application additionally has an option to cripple colour correction in order to view the difference and contrast between the images. This would give the individual a thought regarding how a non-colourblind and a colourblind will see the image.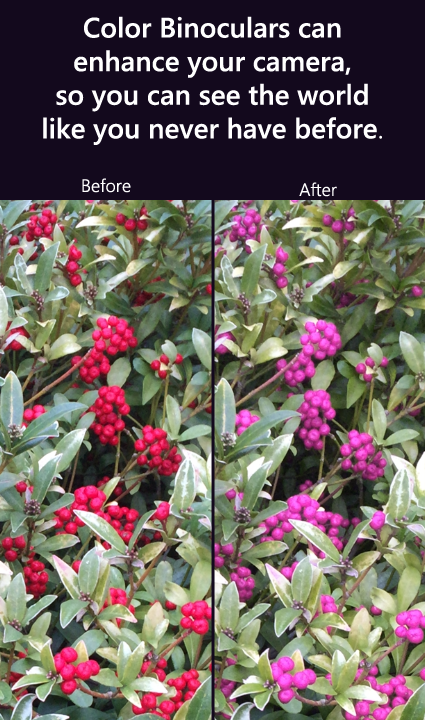 According to Microsoft's official blog post :
Color Binoculars is an app that helps colorblind people distinguish color combinations that they would normally have trouble telling apart. For example, since I have difficulty distinguishing between red and green, our app makes reds brighter and greens darker so that the difference is more obvious. It replaces difficult color combinations, like red and green, with more easily distinguishable combinations, like pink and green.
Tom Overton said in his blog :
"with this app, colorblind people can see the world more zoomed in, you can use this app to see the world in a different way."
---
Tags : Microsoft, Software, Technology, Android, Mobile Phone, Health, Life, Medical,
---
This Post Was Published On
My Steemit Blog
. Please, navigate to steemit and cast a free upvote to help me if you like my post. First Time heard about Steemit ?
Click Here
To Know Everything About Steemit
---
---
$3 Donation [Fixed]
$Any Amount
---
---