Today here I share one of my abstract art
"Lonely Traveler"
Hope you may enjoy :D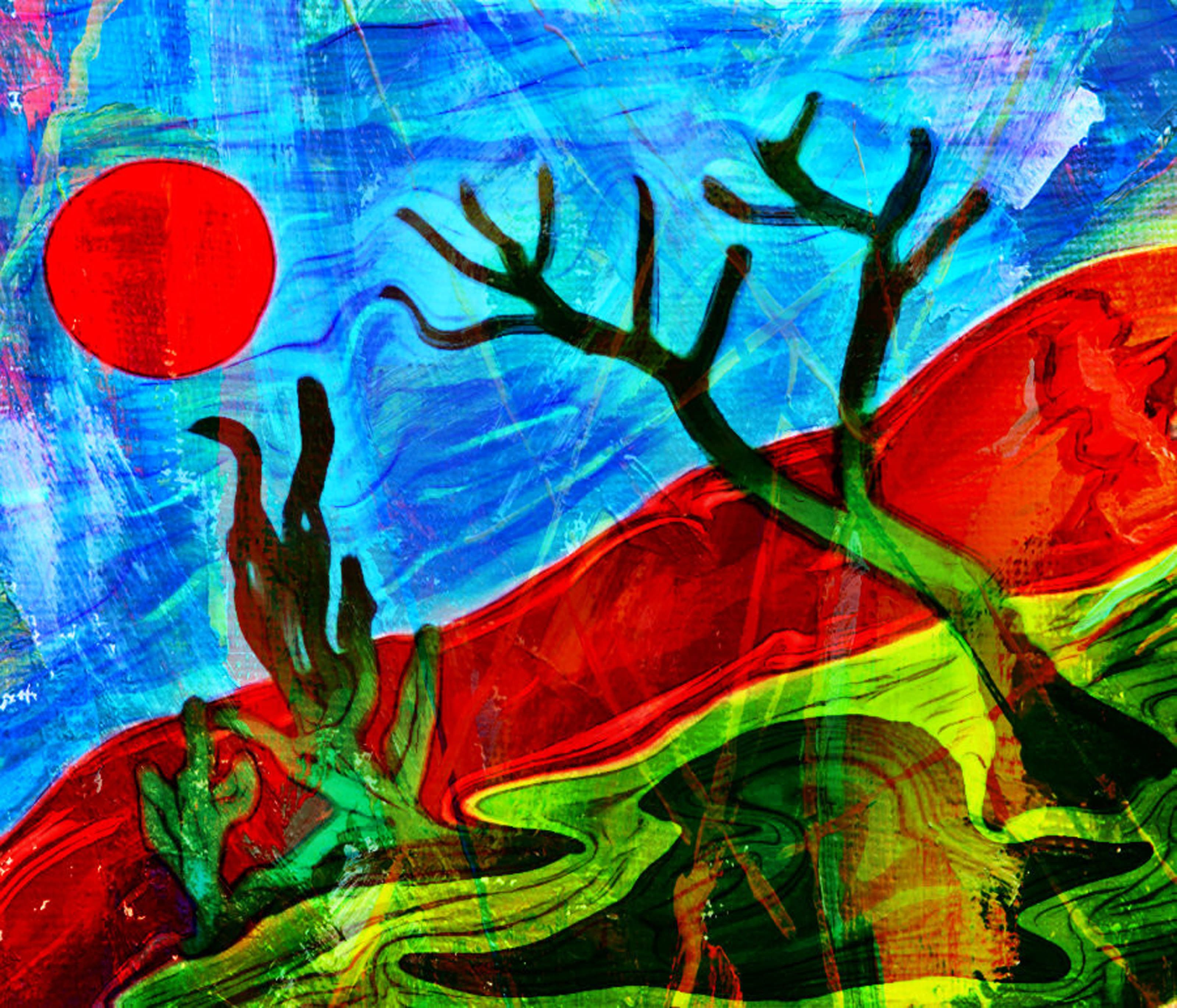 I am a lonely traveler sitting
in a desolate place ,
with a deep depressed mind.
thinking and thinking about my destination.
I saw empty trees,
heard the sound of
every fall of leaves and,
sounds the efflorescence of daffodil.
I heard the sounds of the wings
of the migratory birds,
the silent sound of
the cold breeze and the water in spring.
I saw the motherly affection
of wild animals and
also their cruelty.
And feeling the love of the nature.
how far the destination is ?
when I will reach, I thinking
all along the day. I am tired now
want to take some rest.
---
Tags : Abstract, Art, Drawing, Painting, Poems, Poetry, Life,
---
This Post Was Published On
My Steemit Blog
. Please, navigate to steemit and cast a free upvote to help me if you like my post. First Time heard about Steemit ?
Click Here
To Know Everything About Steemit
---
---
$3 Donation [Fixed]
$Any Amount
---
---