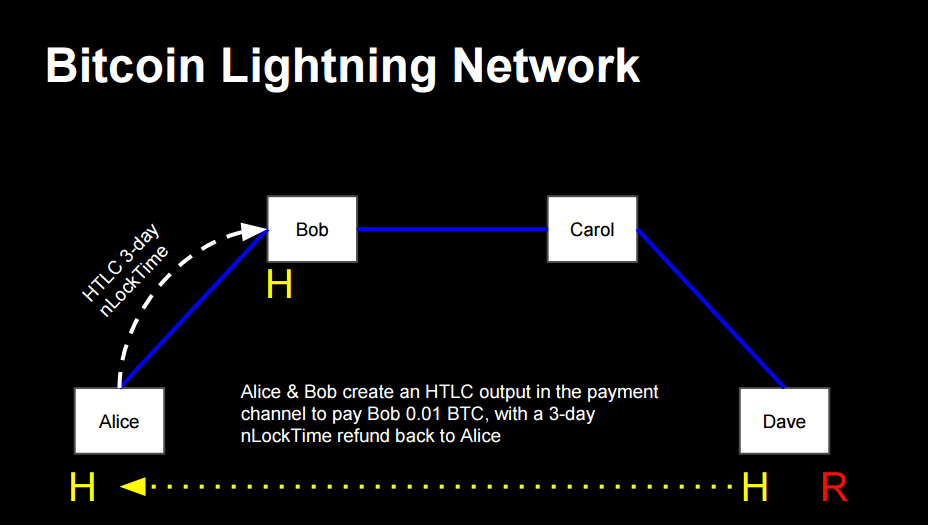 Today I've just read a fantastic news of Bitcoin Lightning Network deployment on Bitcoin's mainnet from
bitcoinist
news site. It's a great news I think. The past few weeks Bitcoin fees and confirmation time goes skyrocket. Now, a BTC tx costs around $15. And lower lower fees means higher confirmation time (about 2-3 days). So, it's now very hard for Bitcoin to be a fast payment system. There is only one solution is available for Bitcoin is now "Lightning Network". Because, the core developer of Bitcoin refused many times to upgrade its blocksize from typical 1 MB. However, Segregated Witness has successfully been depolyed on Bitcoin blockchain and is temporary trying to solve scaling issues. But, SegWit is not enough to be a permanent solution. So, "Lightning Network" deployment is badly needed.
Vortex ,
cryptocurrency trader and commentator stated on 25 December that " Lightning's RC1 has had a tentative release and "mainnet (transactions) have been completed."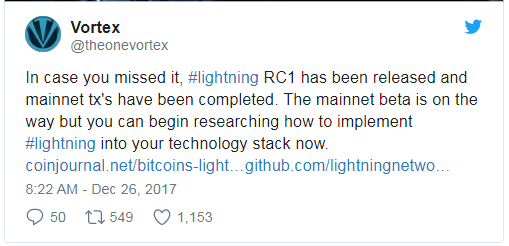 When "Lightning Network"goes live on Bitcoin blockchain then instantaneous transactions will be made possible and there will be a very low fees will be needed to make a transaction. User can send satoshis also like as 0.00000001 BTC without facing any risk. And also creating smart contracts on Bitcoin blockchain will be possible through this.
---
Tags : Bitcoin, News, Cryptocurrency, Blockchain, Crypto Markets,
---
This Post Was Published On
My Steemit Blog
. Please, navigate to steemit and cast a free upvote to help me if you like my post. First Time heard about Steemit ?
Click Here
To Know Everything About Steemit
---
---
$3 Donation [Fixed]
$Any Amount
---
---