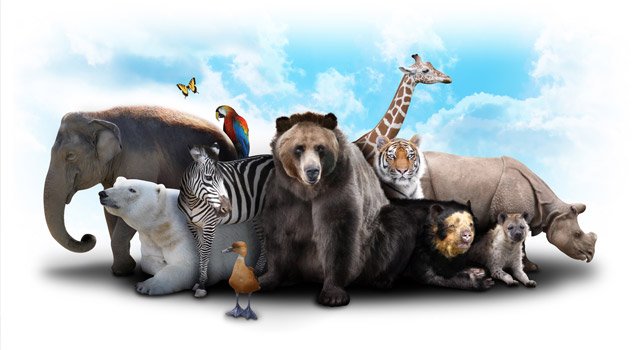 Average Lifespan of crocodiles is up to 100 years.
Man trained Cheetahs for hunting since 3000 BC.
Giraffes and humans have the same number of bones in neck.
Cows from different areas have a different moo accent.
The world's largest land predators are Polar bears.
Do you know which animals were the first domesticated by humans ? The answer is the Goats. They were the first animals domesticated by man in 10,000 B.C.
When Cats chase their prey, they keep their head level. But, humans & other animals bob their heads up and down.
Dogs curl up in a ball when they sleep and this instinct help them to keep themselves warm and to protect vital organs while they sleep.
Dolphins are very intelligent than other creatures except humans. Even they are smarter than apes.
Deer have no gall bladders.
---
Tags : Animals, Facts, Science, Wildlife,
---
This Post Was Published On
My Steemit Blog
. Please, navigate to steemit and cast a free upvote to help me if you like my post. First Time heard about Steemit ?
Click Here
To Know Everything About Steemit
---
---
$3 Donation [Fixed]
$Any Amount
---
---