Steemit bug found in "TAG"
I just found a serious bug on steemit TAG. Today I published a news cum TIL post with 5 tags -
wilt news newslink til steemitnews
But, my post is visible in only one section in "wilt". Other tags are not working anymore. I searched frequently in the following sections which I tagged –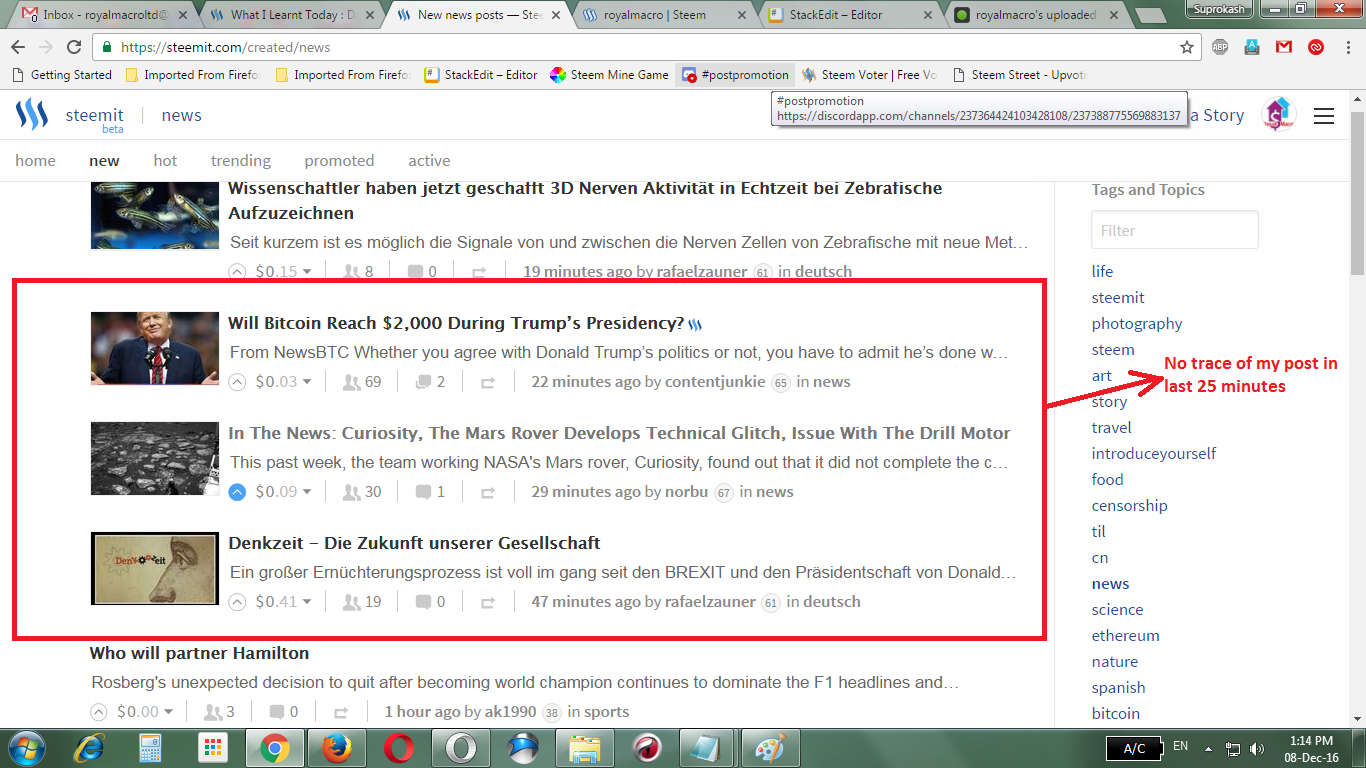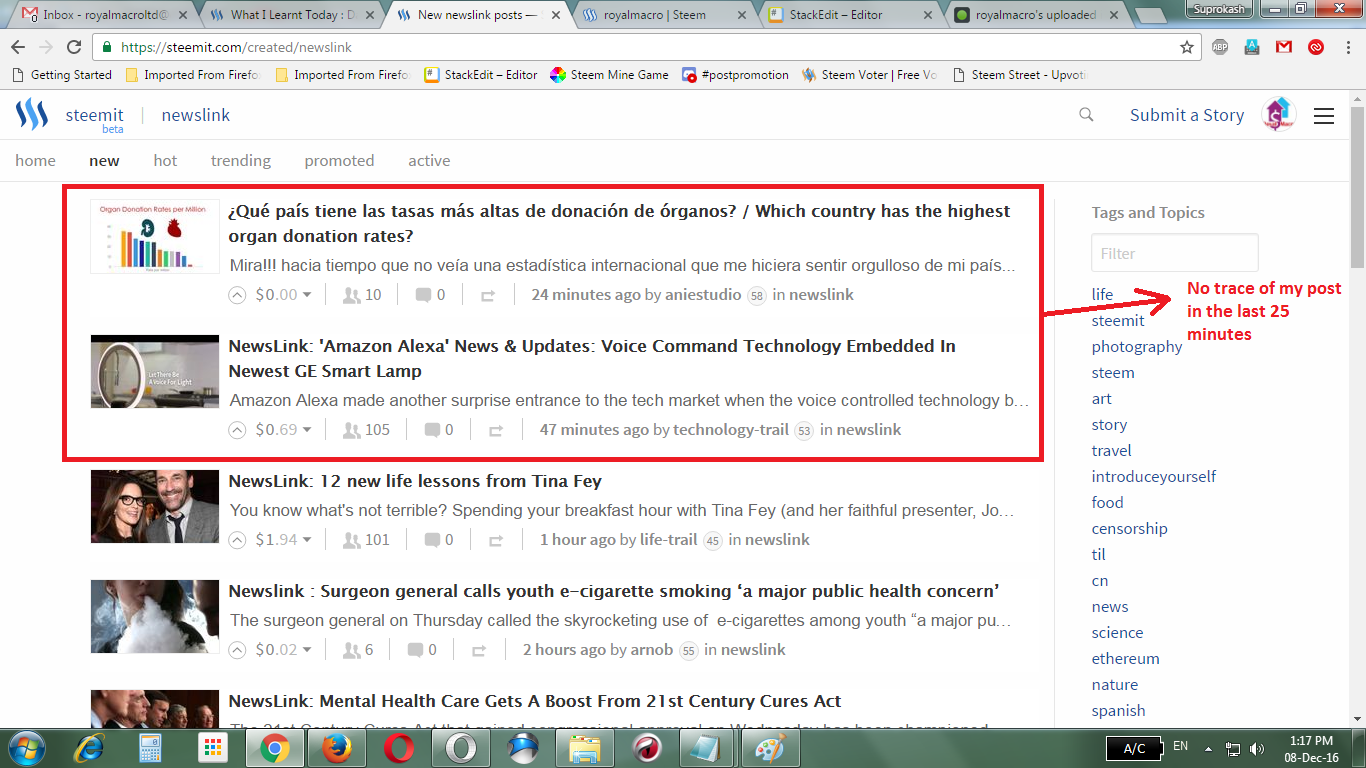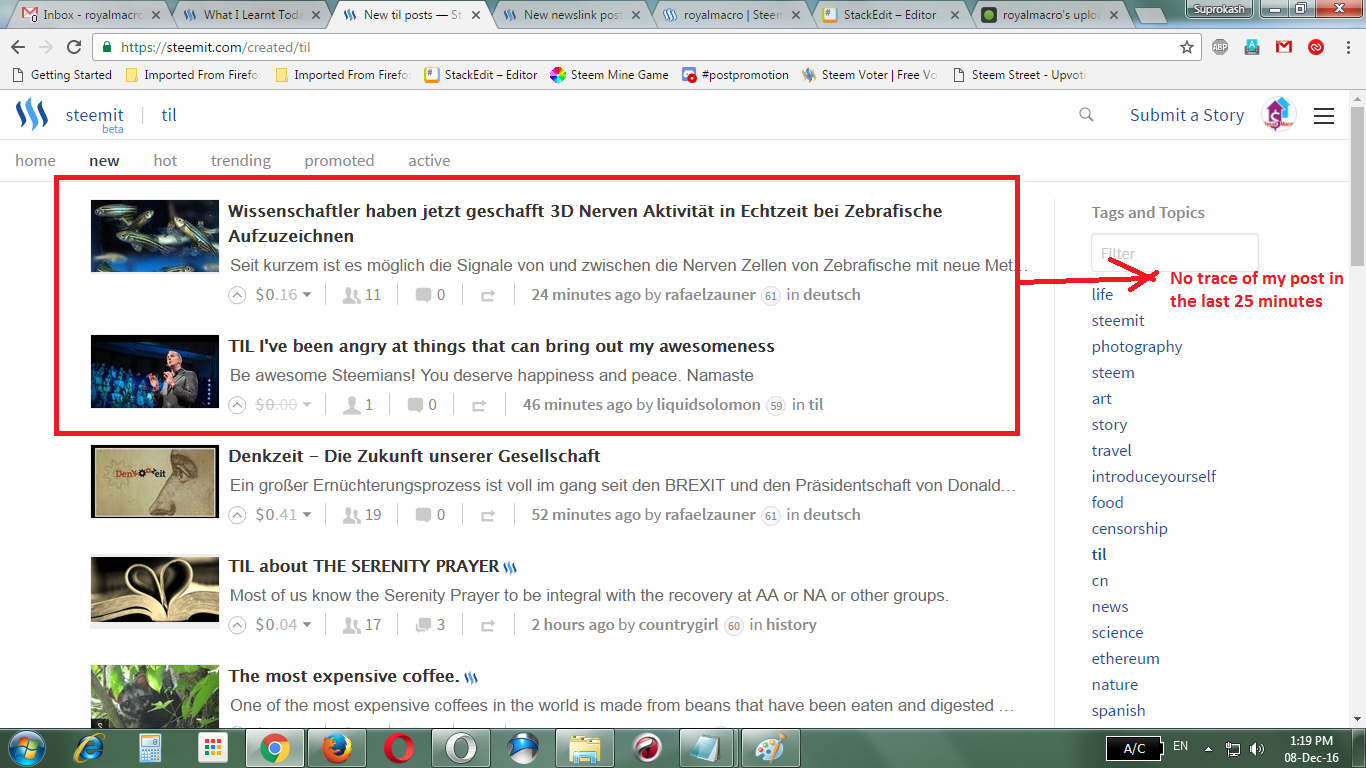 Update : I just found a solution. I used 4 tags instead of 5. Now, my post is visible to all 4 sections.
---
Tags : Blockchain, Bugs, Cryptocurrency, Steemit,
---
This Post Was Published On
My Steemit Blog
. Please, navigate to steemit and cast a free upvote to help me if you like my post. First Time heard about Steemit ?
Click Here
To Know Everything About Steemit
---
---
$3 Donation [Fixed]
$Any Amount
---
---