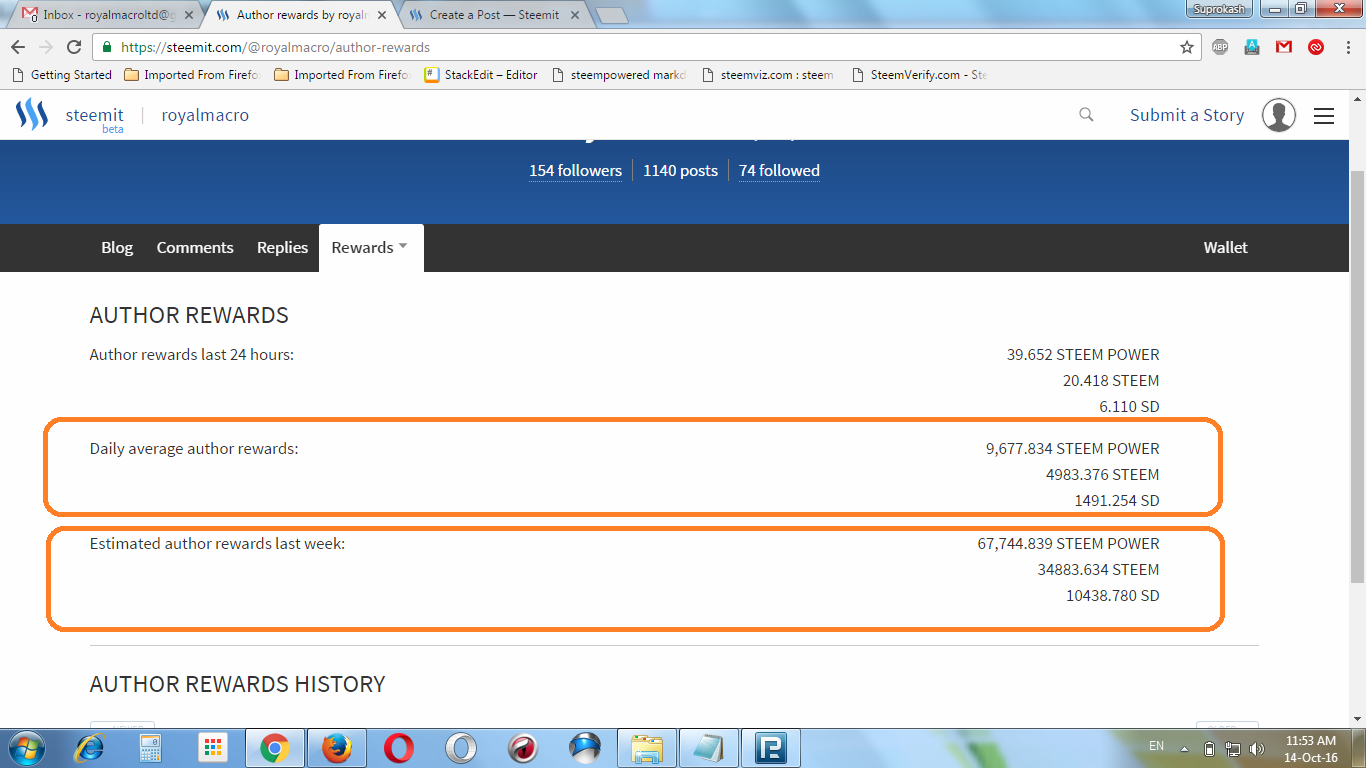 Today I found a funny bug on my steemit account. This is completely wrong calculation in my Author Rewards Section.
It shows -
Daily average author rewards:
9,677.834 STEEM POWER
4983.376 STEEM
1491.254 SD
Estimated author rewards last week:
67,744.839 STEEM POWER
34883.634 STEEM
10438.780 SD
Have you any idea ? Why it happened to me ? Please, anybody help to solve this issue.
Update : I've just checked about 100 random accounts & found no errors. It seems to me that the wrong calculation is only for my account ...... I surprised !!!
Update : Now it shows right calculation ....... thanks god :)
---
Tags : Blockchain, Bugs, Cryptocurrency, Steemit,
---
This Post Was Published On
My Steemit Blog
. Please, navigate to steemit and cast a free upvote to help me if you like my post. First Time heard about Steemit ?
Click Here
To Know Everything About Steemit
---
---
$3 Donation [Fixed]
$Any Amount
---
---