Today I am going to share a photograph of India's biggest deer and smallest deer. Sambar is the biggest deer in India. In general, they attain a height of 102 to 160 cm (40 to 63 in) at the shoulder and may weigh as much as 546 kg (1,204 lb), though more typically 100 to 350 kg (220 to 770 lb). Head and body length varies from 1.62 to 2.7 m (5.3 to 8.9 ft), with a 22 to 35 cm (8.7 to 13.8 in) tail. [
more..
]. Chevrotain or, Mouse Deer is the smallest deer in India. It has a body length of 23 in (57.5 cm), with a tail length of 1 in (2.5 cm); it weighs around 7 lb (3 kg). It lives in rainforests and is nocturnal. [
more..
]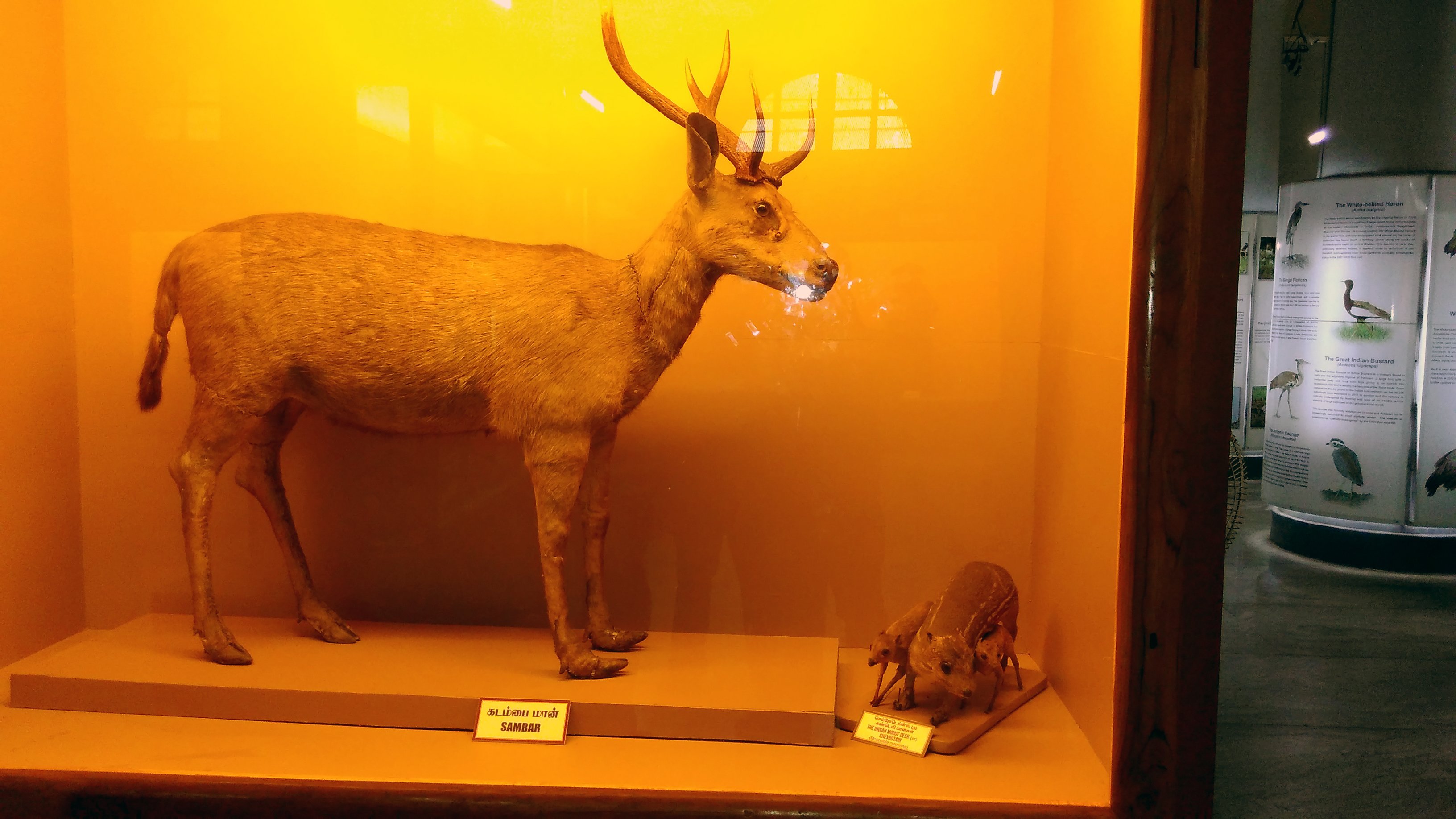 ---
Tags : Animals, Animals photography, India, Museum, Photography,
---
This Post Was Published On
My Steemit Blog
. Please, navigate to steemit and cast a free upvote to help me if you like my post. First Time heard about Steemit ?
Click Here
To Know Everything About Steemit
---
---
$3 Donation [Fixed]
$Any Amount
---
---