In the last week of December, 2017 I was travelling the southern part of our state West Bengal. There I found a poor boy who was demonstrating some simple drawings with his foot as his both arms were invalid. Although his drawings are not in high class, but, to draw with foot is incredibly hard. And the boy is very poor, so, he earns some money by demonstrating his drawing technique and talents. I appreciate his work ....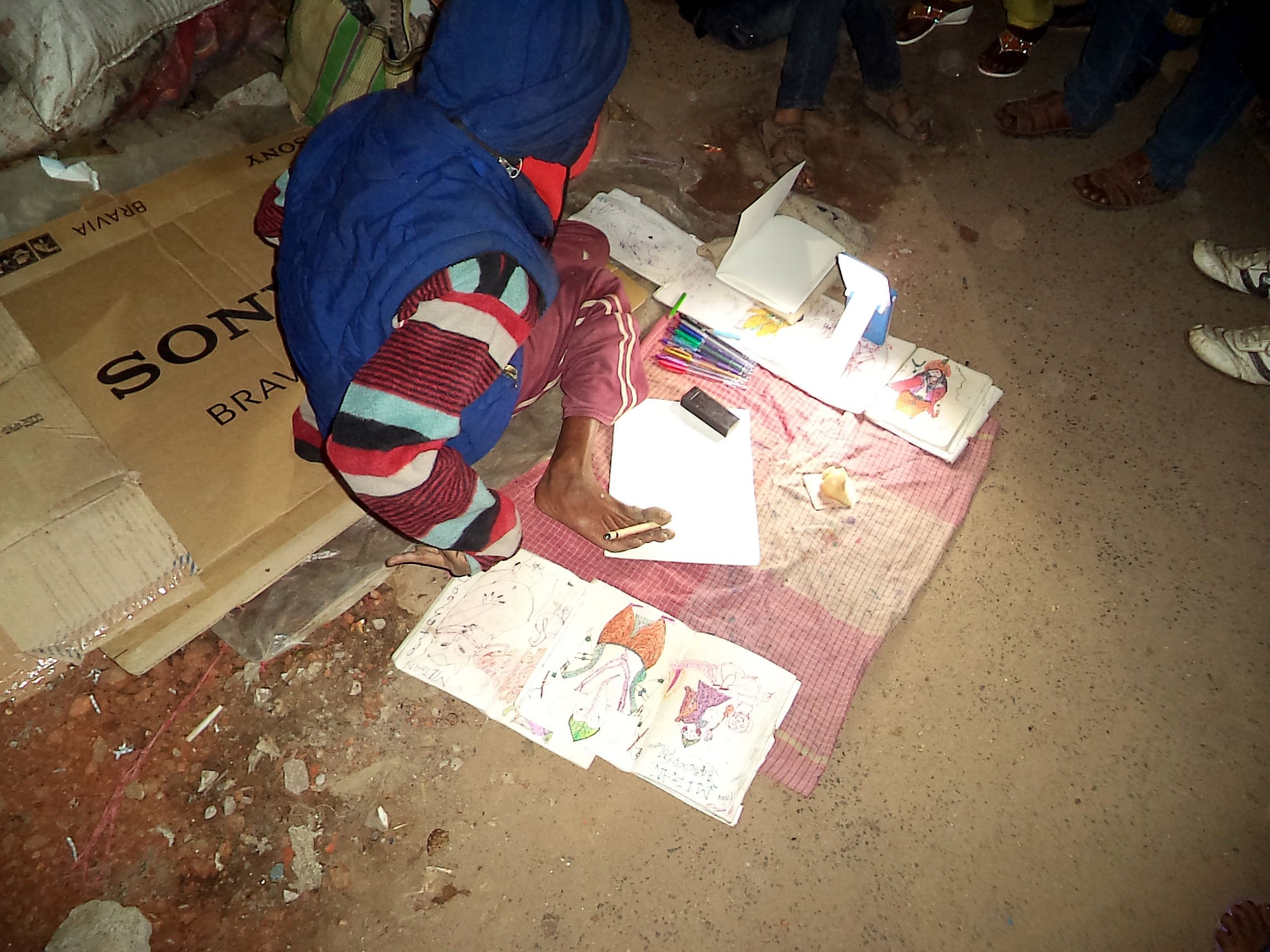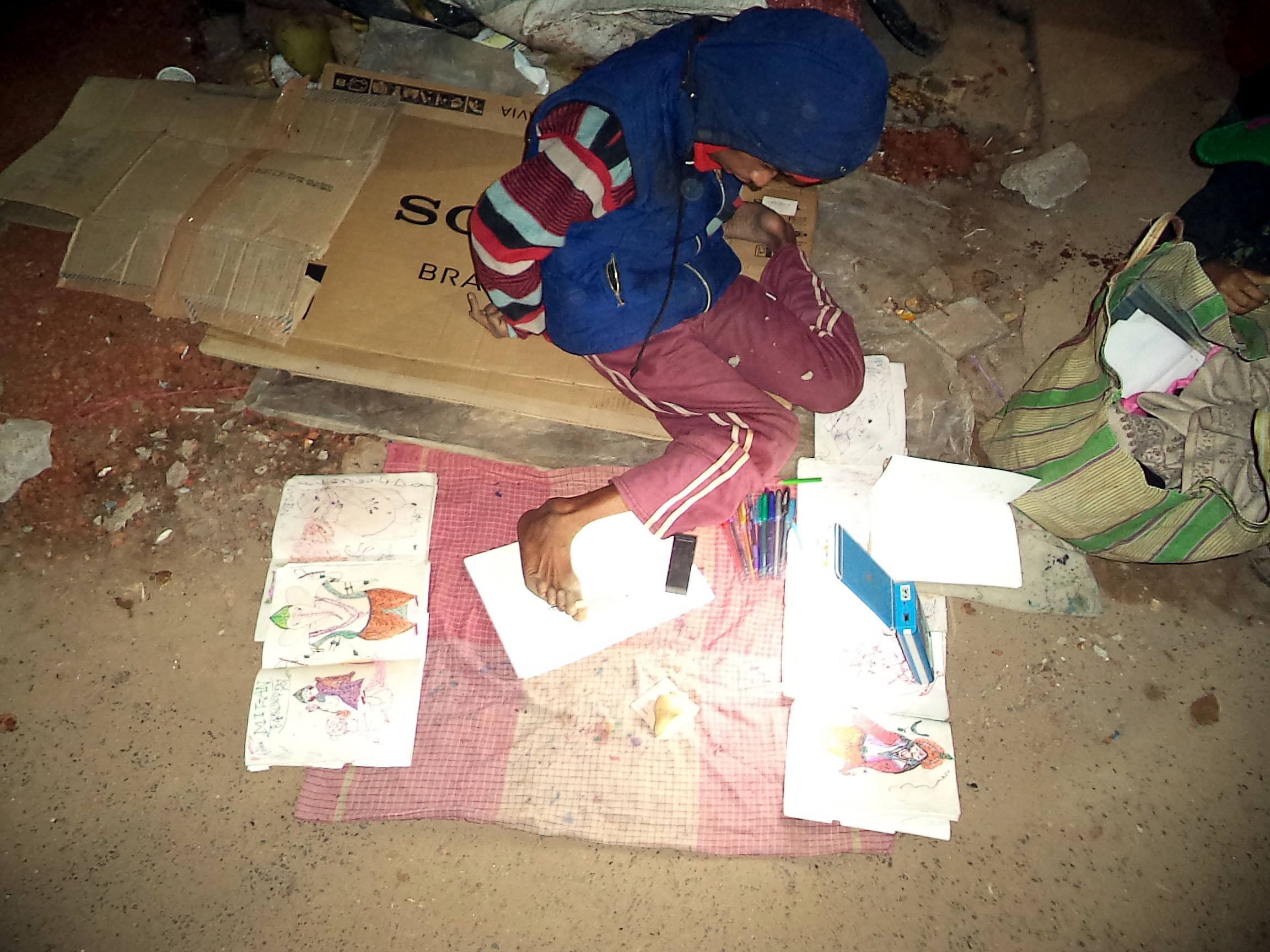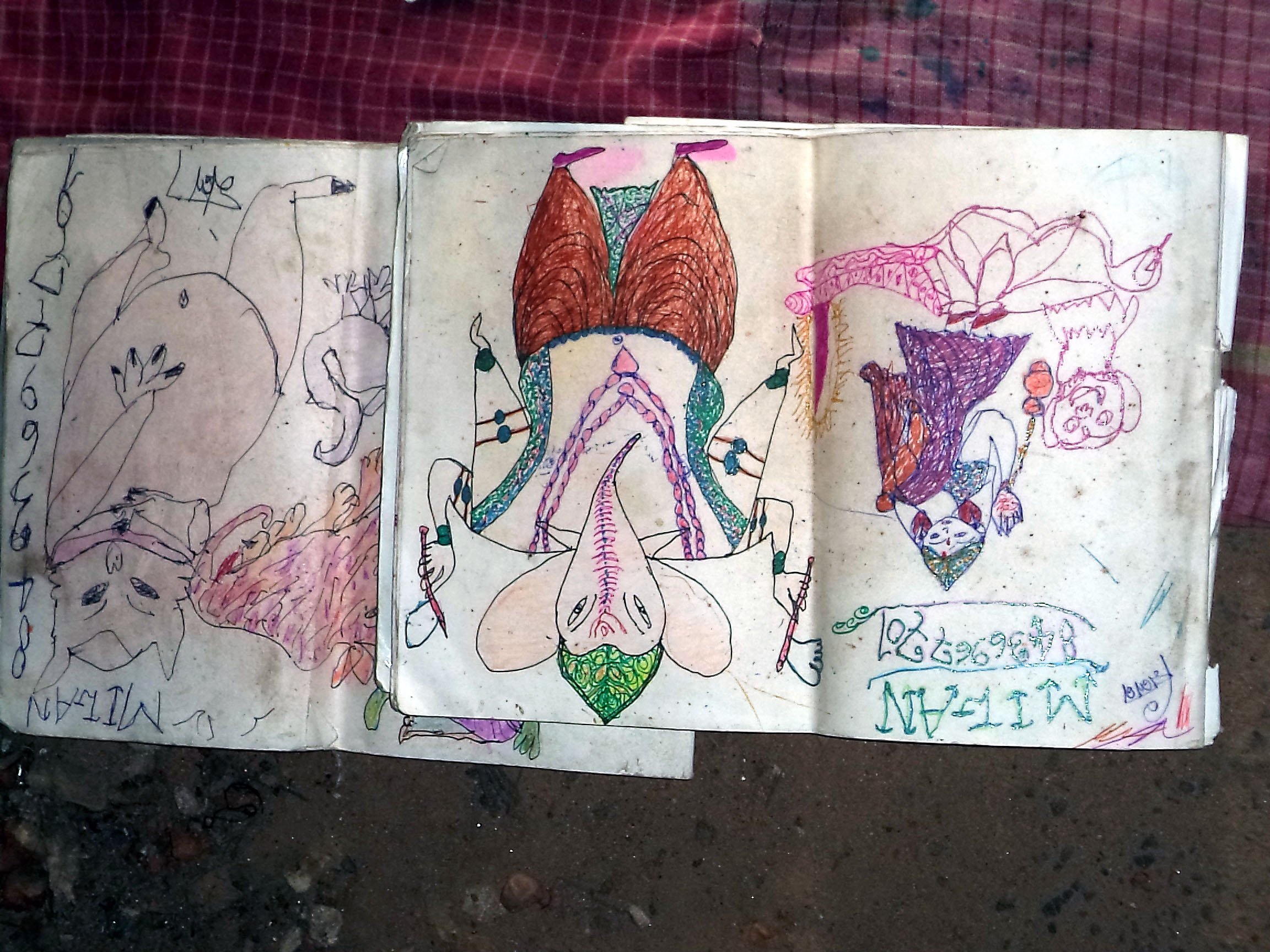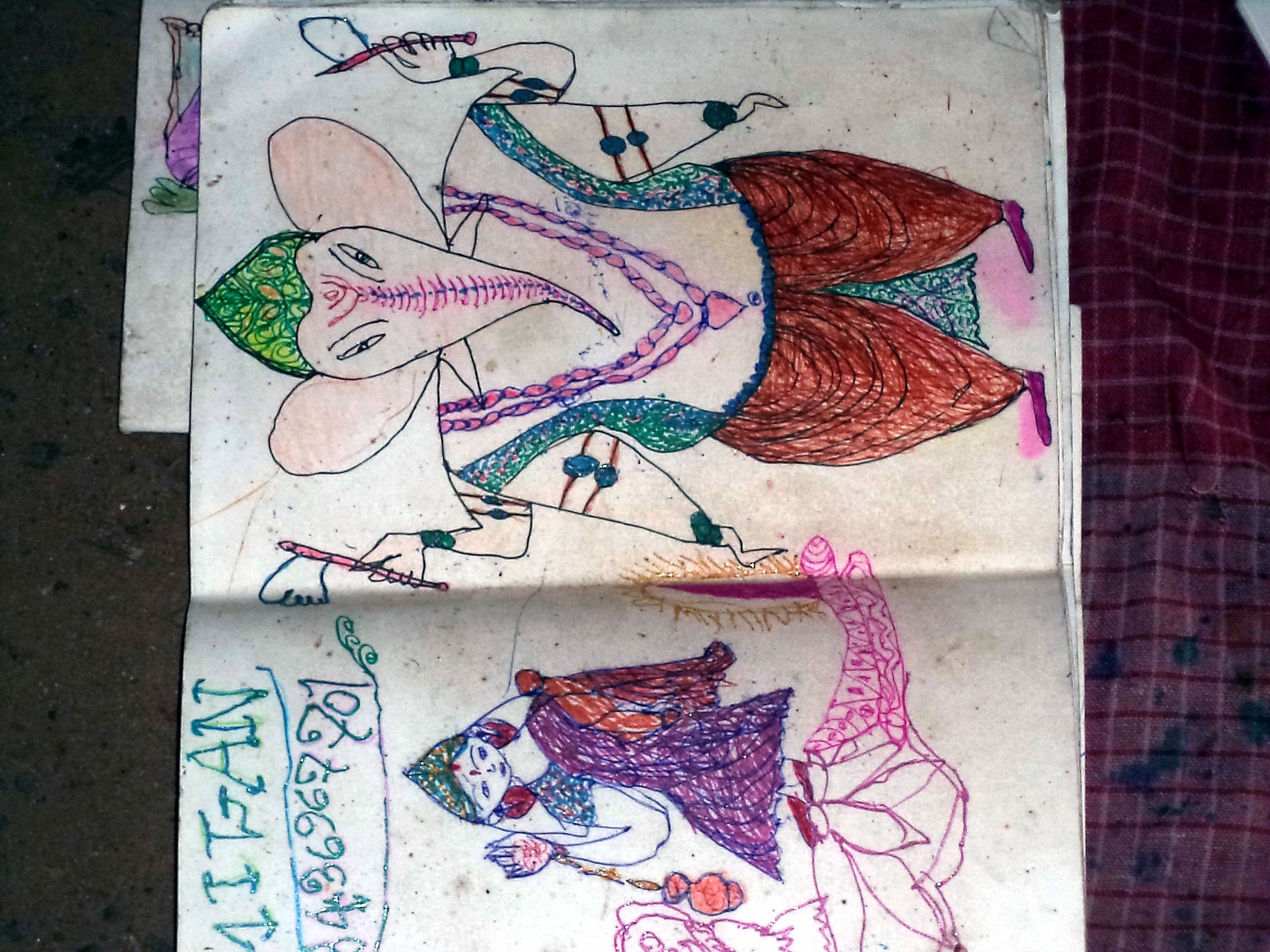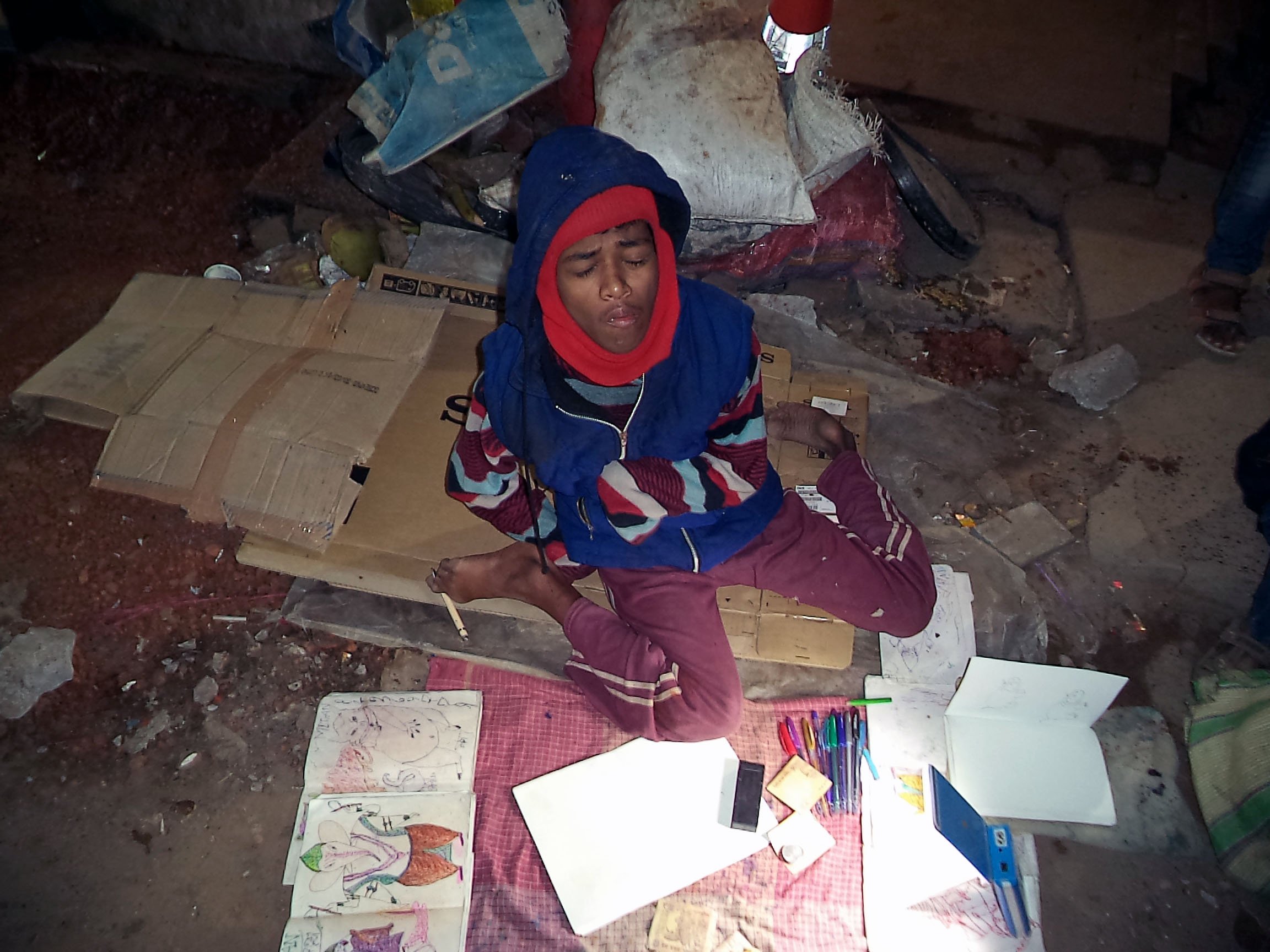 ---
Tags : Photography, Portrait photography, Life, India,
---
This Post Was Published On
My Steemit Blog
. Please, navigate to steemit and cast a free upvote to help me if you like my post. First Time heard about Steemit ?
Click Here
To Know Everything About Steemit
---
---
$3 Donation [Fixed]
$Any Amount
---
---