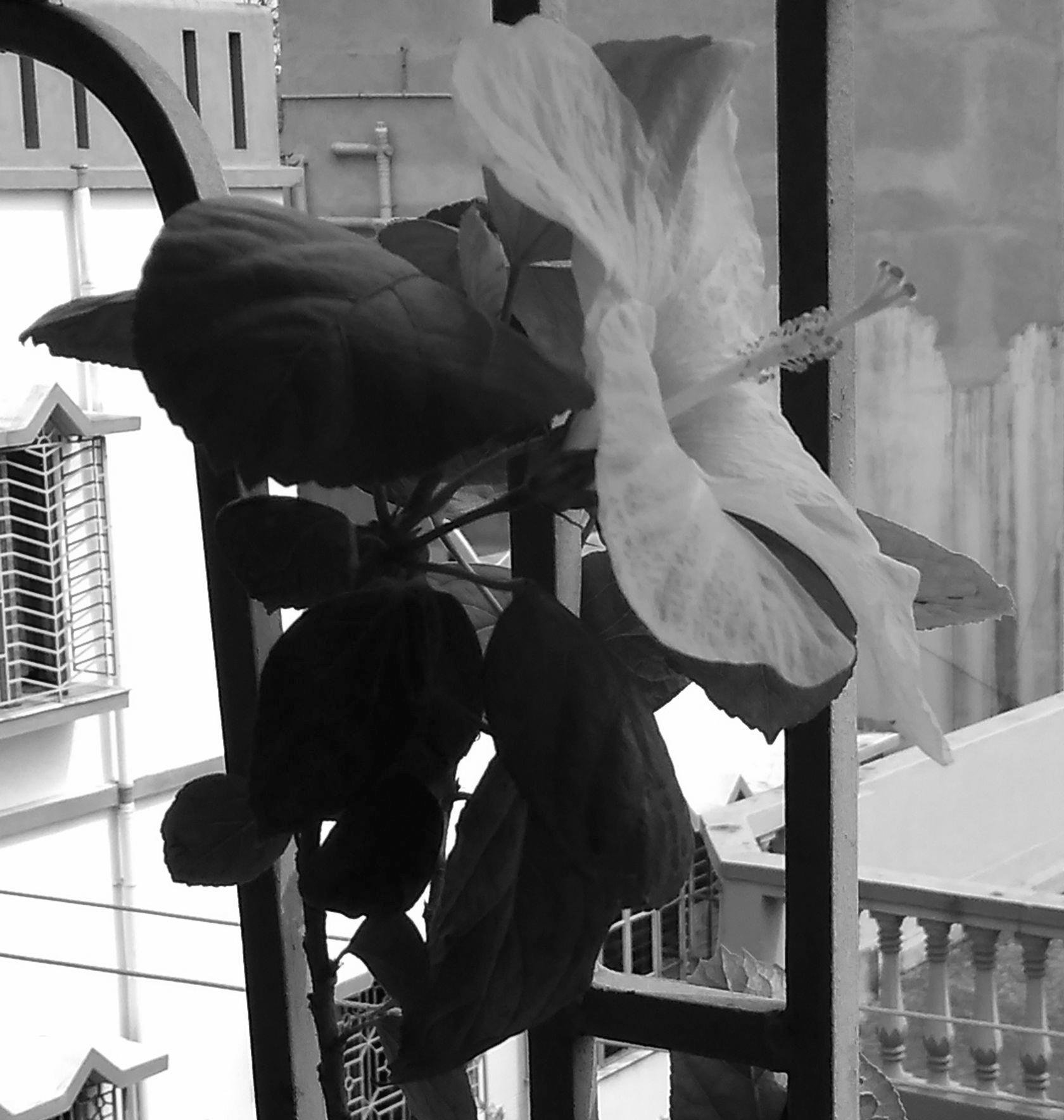 I took this photograph of white china rose from my balcony where I have a miniature flower garden. The scientific name of this flower is Hibiscus rosa-sinensis. In the autumn season the white china rose trees are showing up their new leaves with young buds. This young buds will become flowers later.
This flower has a marvelous look …
Camera : Xiaomi
Model : 2014818
Location : Kolkata, West Bengal, India
Snap Taken : 05 Nov 2015
---
Tags : Black & White Photography, Flowers & Plants photography, Landscape photography, Nature, Photography,
---
This Post Was Published On
My Steemit Blog
. Please, navigate to steemit and cast a free upvote to help me if you like my post. First Time heard about Steemit ?
Click Here
To Know Everything About Steemit
---
---
$3 Donation [Fixed]
$Any Amount
---
---